Pedicure
A pedicure is a way to improve the appearance of the feet and the nails. It provides a similar service to a manicure. The word pedicure refers to superficial cosmetic treatment of the feet and toenails. A pedicure can help prevent nail diseases and nail disorders.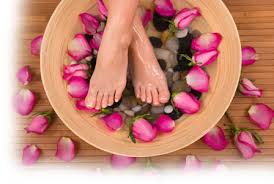 Pedicures are done for cosmetic, therapeutic and medical purposes. They're extremely popular throughout the world, primarily among women. Pedicures are not just limited to nails; usually dead skin cells on the bottom of feet are rubbed off using a rough stone called a pumice stone.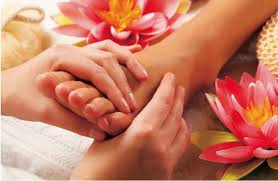 Additionally, leg care below the knee became a common and now expected service included in pedicure, application of moisturizing creams, and a brief leg massage. There are many types of pedicures by name that is mainly based on the product used during the procedure of pedicure.